Virginia Beach Automotive Locksmith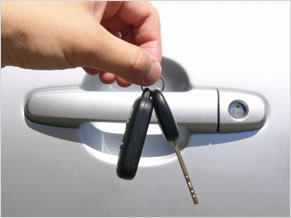 If you are locked out of your car, or your keys have gone missing, we know how much of a hassle it is. It's a major disruption to your day. There's no time to waste.
Don't panic, because the expert automotive locksmiths at Virginia Beach Locksmith are on call right now. You'll be back on the road again soon.
JUST CALL US NOW (757) 255-6032 we guarantee we will arrive at your location
Wherever you may be stranded, with an automotive locksmith emergency in the greater Virginia Beach, Virginia area, our expert staff of automotive locksmiths will come to you, whenever and wherever you are, 24 hours a day, 7 days a week.
All our automotive locksmith technicians are bonded, licensed, certified, insured, and fully background-checked. Each has many years of experience, so you can definitely trust us to do everything right when it comes to taking care of your automotive lock and key problems.
And, we service all models and makes.
Call us now! (757) 255-6032
At Virginia Beach Locksmith, we serve the entire Virginia Beach, VA area, offering every automotive locksmith service imaginable, with superior quality and integrity:
automotive lockout assistance, 24/7
unlock your vehicle
open the trunk & glovebox
smart keys
remove broken car keys
High-Security Sidewinder
do repairs following a car break-in
…and much more!
CALL NOW (757) 255-6032
We'll dispatch an automotive locksmith professional, wherever you are stranded in Virginia Beach, in only 15 minutes or less! Virginia Beach Locksmith will get you back on the road in no time!